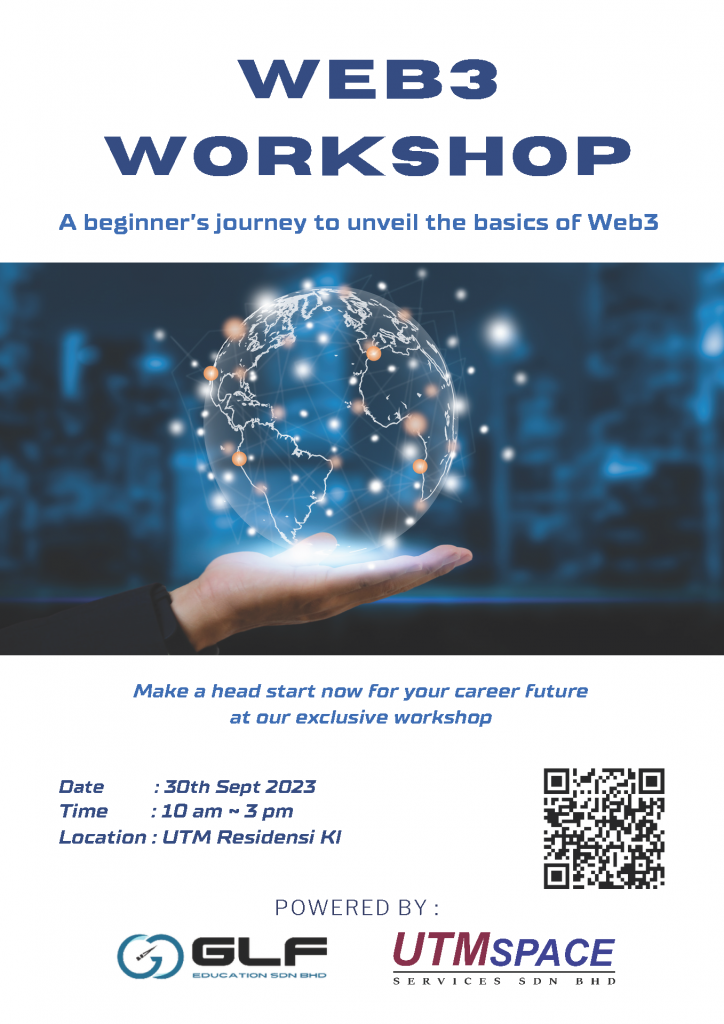 The Web3 Masterclass: the first-ever comprehensive Web3 workshop held in Malaysian universities. A solution tailor made for you – the next generation of talents – for the next generation of the Internet.
A masterclass that combines all the knowledge you need to get into Web3 – all into 1 day, and only for RM99.
Limited slots available, RSVP now at
( CLICK HERE FOR WEB 3 INVITATION LINK )
See you there.